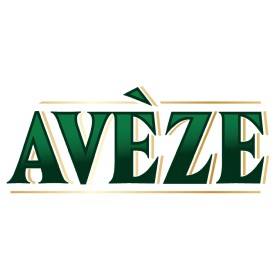 Née en 1929 à Riom-ès-Montagnes, AVÈZE est élaborée selon des méthodes traditionnelles à partir de racines de gentiane récoltées exclusivement en Auvergne. AVÈZE est le seul apéritif à base de gentiane élaboré au cœur des grands espaces auvergnats réputés pour la pureté de leurs sources, et bénéficiant du label qualité Produit du Parc Naturel Régional des Volcans d'Auvergne, véritable gage de qualité et d'authenticité.
The opinion of the expert
Véritable produit artisanal du Cantal et de l'Auvergne, l'AVEZE fait partie des Apéritifs Français Incontournables qui reviennent sur le devant de la scène bar et cocktails.
Depuis 1962, l'AVEZE (anciennement " L'Auvergne Gentiane, 1930") séduit le plus grand nombre à travers sa subtile amertume et son pouvoir stimulant, tonique et digeste.
Délicieuse, séduisante, fraîche et fruitée, cette authentique "Reine des montagnes"(Gentiane jaune) se déguste aussi bien nature (glacée) que mixée.
"SAUVAGE" reflète cette idee que je me fais de ce traditionnel breuvage : * Simple * Floral * Puissant * Enraciné * Seduisant *
Mathieu Gouret, Propriétaire du bar à cocktails "Santeuil café" à Nantes
Discover our other brands