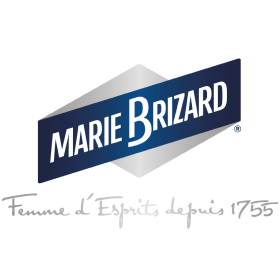 Avant-gardiste depuis toujours, la Maison Marie Brizard® a su s'adapter et accompagner toutes les évolutions du goût avec une curiosité bien à elle.
Depuis 260 ans, son audace a été une véritable source d'inspiration pour des générations d'amateurs de cocktails au travers de leurs compositions inédites.
Marie Brizard® reste de nos jours un des premiers maîtres liquoristes français, avec une large gamme de produits, régulièrement récompensés lors des plus prestigieux concours internationaux. Plus créative et ancrée dans son époque que jamais, la marque revient sur le devant de la scène cocktails, et n'en finit pas de séduire et de surprendre par son éternelle jeunesse… Toujours là où l'on ne l'attend pas.
Our products Marie Brizard
The opinion of the expert
"Bien plus qu'un apéritif, l'Anisette Marie Brizard est devenu au fil du temps un véritable atout cocktail que l'on ne déguste plus qu'en début ou en fin de repas, mais bien comme une liqueur qui inspire de nouvelles créations mixologie".
Nathalie Hobé, Brand Ambassadrice Marie Brizard
Discover our other brands