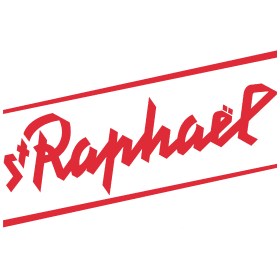 En 1830, le Docteur Juppet travaille à la mise au point d'un apéritif à base de quinquina mais à la suite de longues nuits de veille, sa vue baisse. C'est alors qu'il se souvient de l'épitaphe biblique dans lequel l'Archange Raphaël guérit Tobie de sa cécité. Il guérit puis réussit finalement à élaborer la recette du ST RAPHAËL et donne alors le nom de l'Archange à son apéritif pour le remercier. ST RAPHAËL a depuis marqué la Belle Epoque et les Trente Glorieuses, porté par ses célèbres garçons de café et son iconographie unique. Apéritif emblématique d'hier et d'aujourd'hui, ST RAPHAËL offre tout le plaisir d'un authentique Apéritif à la Française accessible à tous.
The opinion of the expert
C'est l'histoire d'un apéritif traditionnel, d'un Quinquina, qui a su traverser les décennies avec son iconographie mythique, sa communication avant-gardiste autour des deux garçons de café et de son goût unique.
Depuis 1830, St Raphaël est au côté des Français au quotidien, sur les tables et les comptoirs des bistrots et des cocktails bars les plus prestigieux à travers le monde.
St Raphaël, c'est l'Apéritif de France !
STEPHEN MARTIN, Brand ambassador du "boire français"
Discover our other brands